Checkers has a new range of gourmet ready-made frozen meals that can be cooked from frozen, taste amazing, come in single or family portions and are good value for money. An All4Women writer got to test out the Gourmade range and here's what she thought.
Ready-made frozen food doesn't usually conjure up images of gourmet tasty food, but Checkers has managed to do just that. I got to try five delicious ready meals of my choice and here's how it went.
Chicken Ala King Pie
I'd never thought of putting chicken a la king in pie and it worked well. The pastry was crunchy on the outside and soft on the inside. There is also a pulled beef with caramelised onion pie, R79.99.
https://www.instagram.com/p/B7TGs_RJFZj/
Lasagne
One of my favourite meals is lasagne and a green salad. The pasta and sauce go so well with the crunch of the salad. Delicious. The Gourmade Frozen Beef Lasagne Ready Meal, 1kg, R129.99 only took 40 minutes cook, which gave me more than enough time to make the salad. The creamy bechamel (white sauce) was divine but what made the lasagne taste even better is that they use three kinds of cheese.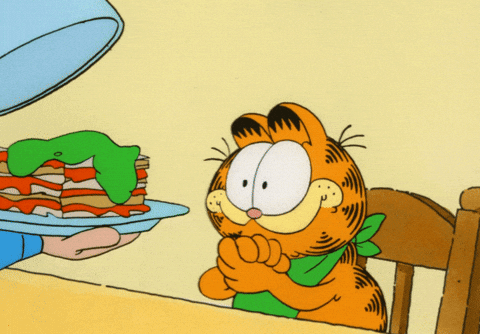 The lasagne is tasty, but I'm no food stylist and my plate was not instagrammable. The family-size lasagne comfortably fed three of us as well as two more of us who went back for seconds (I won't mention any names). Also available in a single serving for R54.99.
Beef cottage pie
Regular cottage pie usually has mince, but this one had shredded beef and it's a game-changer. The mustard mash crisped up ontop and each forkful struck a perfect beef to potato ratio. The Gourmade frozen shredded beef cottage pie with mustard mash ready meal, 1kg, R134.99, only takes 50 minutes to cook and we had leftovers for lunch the next day.
Individual meals
I found the individual meals very handy on a Thursday night when neither I nor my partner felt like cooking. Sure you have Uber Eats, but sometimes you still want a home-cooked meal. I love vegetables and don't eat pork, while my partner loves bacon and thinks a meal isn't complete with some meat.  I had the Melanzane Parmigiana and he had the Al Fredo. The portions are very generous and we both said we'd have these meals again. Plus you can cook these in the microwave.
Gourmade frozen alfredo ready meal, R49.99
Gourmade frozen Melanzane Parmigiana ready meal, R39.99
What I like about the Checkers Gourmade range:
Tasty and doesn't taste like it was cooked from frozen
Well priced (individual servings start from R39.99 and family-sized start from R79.99)
Comes in sizes perfect for a family of four as well as individual servings
Wide variety from pies, to bakes, lasagne and even mac and cheese
Convenient and can be cooked from frozen, ready in under an hour. Individual portions can be cooked in under 7 minutes in the microwave
Free from added preservatives, artificial colourants, flavours, MSG and sweeteners. Only sustainably sourced fish and palm oil sources are used.
I'll definitely be getting the cottage pie again and I'll try out some of the single servings, which is perfect if like me you and your partner have very different tastes or if you want a quick and easy meal. I think the Beef Bourguignon with mash could also be delicious.
Buy 2 individual Gourmade ready meals for R90 with your Checkers card or get two of the Gourmade 1kg ready meals and save 20%. Valid until 8 March 2020 
Gourmade is available from selected Checkers and Checkers Hyper stores in Gauteng and Western Cape, and is being rolled out nationally. Click here to check out the full Gourmade range at Checkers. 
Disclaimer: All4Women was allowed to choose 5 items from the Checkers Gourmade range in exchange for a review.
You might also like these articles: