The Little Things That Make a Big Difference' is an article series outlining weight loss and diet interventions that may seem insignificant, but can make a huge difference to the success of your diet plan.
Your friends
Do you ever look around the room at a social function and think about the kinds of people you associate with? If you're proud of the quality of people in the room, that's great. If you're not, you've probably got some work to do.
What we're talking about today is exactly that: How do your friends affect your weight loss results? They probably have more influence than you realise.
Here's a typical scenario:
You're on a diet and you're doing really well. Then you see friends on Friday evening and they love to eat, and drink, and have a good time. Nothing wrong with that, right?
Except when you're with them, you don't feel like you want to kill the vibe for everyone by 'rejecting' the lovely food and drink that's on offer. So you go for it, just like everyone else. The next morning you have a headache which is made worse when you realise you probably consumed 3000 calories on Friday night alone. This leads to misery, guilt and the decision that your diet is dead, and you may as well binge for the weekend, because you've already failed so hard on Friday night.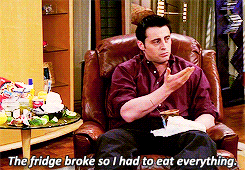 Did your friends mean to mess up your diet?
Absolutely not. But they did inadvertently contribute to your mistake.
How do you change it?
Two ways:
As the evening begins, tell everyone how you're REALLY trying to be disciplined on your diet and you need their support
Have enough courage to follow through and stick to the plan
You can do it. I believe in you!
READ MORE:
Take a look at the articles below for more information on the little things that make a big difference to your weight-loss goals:
While All4Women endeavours to ensure health articles are based on scientific research, health articles should not be considered as a replacement for professional medical advice. Should you have concerns related to this content, it is advised that you discuss them with your personal healthcare provider.