Imagine a world without gin. We know, that's a scary thought, but humour us…
Imagine going to have your favourite cocktail with your friends only to be told you can't have gin. Or going on a game drive and then stopping to watch the sunset without a G&T? How about having a braai and not being able to sip on gin with grapefruit juice, rosemary and tonic?
Related: Just how much do you know about gin? Take our quiz and find out
We really couldn't live in a world without gin, so we partnered with Tanqueray to bring you all the reasons why:
1. Without gin, we'd need to find a new drink of choice & that's tough
Gin brands all differ and each one has its own unique flavour. The only thing they have in common is the use of juniper berries. From flavoured gins (Tanqueray No. TEN is the first gin to be distilled with whole fresh citrus fruits instead of just the fruit zest, which gives the gin its fresh citrus taste) with added infusions, herbs and different flavoured tonics to classic dry gin, the possibilities are endless.
No other spirit is as versatile as gin. And we wouldn't be able to drink any of our favourite flavour combinations below because, without gin, they just wouldn't taste the same.
Gin and ginger ale with blueberries (yes gin tastes great with ginger ale)
Gin and your choice of flavoured tonic (there are so many different ones that we'd like the opportunity to try them all. Without gin, this just wouldn't be possible)
2. What would we drink to celebrate special occasions?
Gin o'Clock is a real thing and something we don't like to miss. While on holiday, sitting by the pool, reading our favourite book and catching some sun, we'd like to sip on a G&T (or a T&T – Tanqueray and tonic). What if we're celebrating an anniversary and can't have a gin bar where everyone gets to create their own drink? And farmer's markets just wouldn't be the same without trying a gin-credible cocktail creation.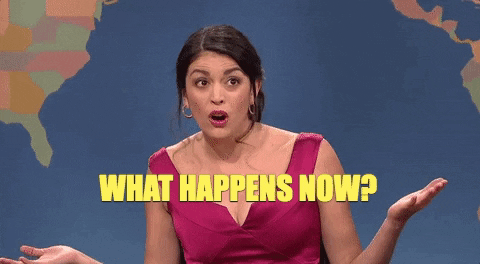 3. What would we post on Instagram?
#Ginstagram is a community of people who like to drink gin (obviously) and enjoy being with friends and creating new memories. How will people know that we went on a holiday if we don't post a picture sitting poolside while sipping on a signature G&T? And how will we share all our new gin creations? Our feeds just wouldn't be the same (follow Tanqueray Gin SA on Instagram here to see what we're talking about).
4. Without gin, what gifts would we give our friends?
Whether you forgot someone's birthday and need a last-minute gift or want to get a gift that everyone will love (and if they don't, are they even true friends?), then a good bottle of gin is your go-to. Without gin what gift would we get our friends – or more importantly, what gift would our friends get us? And we wouldn't be able to write "Have a Gin-credible day" on the birthday card.
5. Our gin accessories would become obsolete
If like us, you enjoy gin, then you've probably been introduced to the wonderful world of gin accessories. From specialised ice trays to mixers, we have it all. But what we'll miss most is our prized gin glasses.
The Copa de Balon, which according to gin connoisseurs is the perfect glass for drinking G&Ts, would no longer trap the aromas of the gin and tonic to improve the taste. They'd either start gathering dust (the lesser evil) or be used as a wine glass! Sacrilege.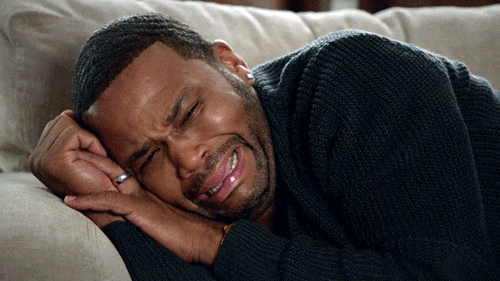 6. What would James Bond drink?
Bond's signature drink, a Vesper Martini, mixes both gin and vodka. Without gin, his shaken not stirred Martini wouldn't quite be the same. And without this trademark scene in a Bond film would it still be a Bond film?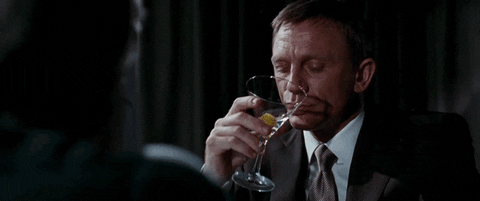 7. We'd be losing out on the health benefits that gin offers
Did you know that gin is actually a low-calorie drink (only 70 calories per serving)? And that it can actually be good for you (in moderation). The health benefits of gin all come from the fact that it is made from Juniper berries.
Juniper berries:
contain flavonoids that help with blood circulation, which could ward off heart disease helping you live longer
are full of antioxidants and boost cell regeneration
are a natural diuretic, which means they help flush out toxins when you drink
If you're going to indulge and treat yourself, you can see why gin is a good choice.
8. We'd have nothing to celebrate on 8 June!
The 8th of June is World Gin Day, so it's basically compulsory to have a gin and tonic (or two). Follow Tanqueray on Facebook to find a gin party near you.
Now that we've given you a glimpse of the Gin-pocalypse, why not celebrate by remembering that good gin still exists and that it goes perfectly with friends? And if you need any ideas, Tanqueray has some gin cocktail recipes to get you started. 
Tanqueray is not for sale to persons under 18. Drink responsibly.