I must be honest, when I first saw the trailer for the new live-action Aladdin I was sad. The original Disney animated Aladdin is one of my all-time favourite movies. I loved it as a child and still, love it today. The new trailer just didn't live up to my expectations but I knew I was still going to watch it and I'm so glad that I did. I was lucky enough to watch a sneak preview and I thoroughly enjoyed it. So much so that I actually plan on watching it again. Here's why…
🎶1. The music stays true to the original + there is a new song
A friend tagged me in the tweet below, where Will Smith sings Prince Ali, and I didn't know how I felt. But after watching the movie I love it. The choreography, the vibe and cinematography are on point. I found myself tapping my foot while singing along. I also realised that after all these years, I was singing some of the lyrics wrong.
Watch Will Smith perform "Prince Ali" in this new clip from #Aladdin! pic.twitter.com/T24OzFl3bf

— IGN (@IGN) May 14, 2019
There is also a new song that I am touting as the new Let It Go sung by Jasmine called Speechless. This song gave me all the feels and let's just say I contributed to at least 15 extra plays on YouTube today.
💃🏽2. The choreography has a Bollywood vibe to it and it's fabulous
The Bollywood inspired dance scenes were over the top and added new life to some of my favourite songs. The movements are so spot on that in some parts I wondered if they sped up the camera. I foresee many a YouTube dance tutorial videos trying to teach people how to move like this.
A Friend Like Me is given a new spin and is spectacular to watch.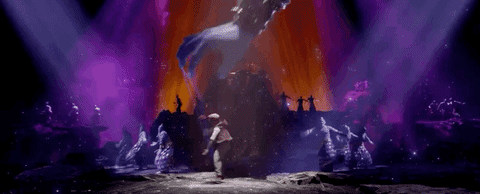 🐵🐯🦜3. The animals are not just sidekicks
In the original Abu, Raja and Iago are mere sidekicks, but in this version, Abu and Raja shine. Iago is not the quick-witted fowl bird that I absolutely adored in the animated version, but even though he takes a back seat, he still delivers some great punchlines.
Abu is the star though and I laughed so hard at the part in the Cave of Wonders where he takes the ruby. Raja is the protector and his expressions will tug at your heartstrings.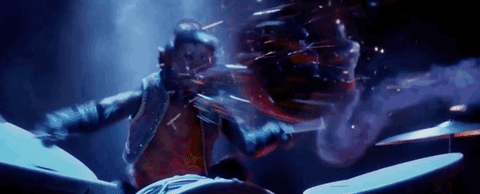 😂4. The remake stays true to the original but adds something new
With any remake you want it to stay true to the original while at the same time bringing something fresh. Aladdin delivers on both fronts. It manages to capture the magic of the animated version while bringing it to life with new jokes, elaborating on Jasmine's narrative and so much more.
Look out for some iconic scenes from the animated version: While some scenes were cut or changed from the animation, you'll still recognize a few scenes from the original. Guy Ritchie, the director, has brought these moments to life in the best way possible.
The new storyline focuses on Jasmine: Slightly different from the original, the remake focuses more on Jasmine finding her own feet and voice instead of just being mostly a love story.
New jokes but also some of the old favourites: A lot of the original jokes remain (Itty bitty space) but there are some new ones that had me laughing out loud. Look out for the jam scene, the Genie's new jokes and Raja going to be washed. Don't worry, no spoilers here.
🧞5. Will Smith's Genie vs Robin Williams
No one will ever replace Robin Williams and Will Smith's Genie doesn't try to. Smith shows us a different side of the Genie. He puts his own spin on it and while they have kept some of the original visual gags and jokes, there are new ones that will make you giggle.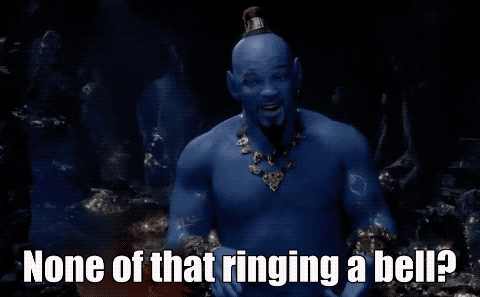 So should you go and watch Aladdin?
YES. If you loved the original you won't be disappointed and will actually enjoy picking out the slight differences. If you aren't familiar with it, it's still a great story with singing and dancing we have come to love and expect from Disney. I give it a solid 8/10.
Aladdin opens in cinemas nationwide May 24, 2019.
The cast of Disney's live-action Aladdin
The stars have been on tour promoting the movie and this clip of Will Smith playing Rub My Lamp on Ellen is hilarious…
Disclaimer: All4Women was invited to watch a pre-screening of Aladdin on the 21st of May.