Black Friday excitement is in the air. There are few things as exciting as the prospects of saving money… and even fewer things more disappointing than finding out you actually wasted or lost more money than you saved.
Quick thinking and setting rules and limits for yourself can go a long way in helping you save money and make better purchasing decisions on this crazy day.
1. Don't buy what you can't afford
It's Black Friday and the phone you've always wanted has been marked way down. You doubt it will ever be this cheap again, but you still can't afford it. Getting the phone on credit will save you some money for now, but repaying the interest on your credit will undo your savings and actually inflate the price of the phone.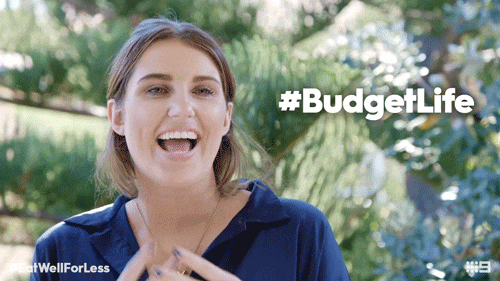 No matter how much you want it, the number one Black Friday rule is: if you can't afford it, don't buy it.
QUIZ: Should you be shopping this Black Friday?
2. Make sure you know exactly what you're buying
In the hustle and bustle of massive sales, getting out of the store as quickly as possible is the main goal. Leaving the store with things you won't be able to use is far from ideal. Make sure you check the expiry date on items as well and read labels carefully to be certain you are buying exactly what you set out to buy, and not something you won't be able to use.
3. Set a Black Friday budget and stick to it
Without a budget, it's easy to convince yourself you need every single thing and lots of it, however, it is important to remember that there is life after Black Friday and you'll still need money to get on with it.
While Black Friday is one of the biggest sales of the season, it isn't the only or last sale. You can still buy some things you missed out on at other festive-season sales like, Cyber Monday and the very important after-Christmas-sales that will keep you going through January.
4. Don't bring the peer pressure
No one sets out to buy more stuff than they could ever use and shatter their finances in the process, but it does happen, even to intelligent well-meaning bargain hunters with a good head on their shoulders. Getting caught in the madness of Black Friday is possible, but going shopping with someone who is excitable and not financially responsible makes it probable.
Peer pressure is a reality for many adults and can involve financial decisions. Shopping with a friend can make the experience fun and mean you have an automatic helper. Shopping with a friend who does not understand or respect the financial limits you've set for yourself could mean unnecessary pressure to spend more on things you don't need.
5. Don't get caught in the scuffles
All stores have limited stock that's wanted by unlimited customers. This is the perfect recipe for a stampede. Don't get involved. Buying a TV for half the price is great, breaking bones and injuring others in the process is not worth it. Avoid fights and scuffles even if it means passing up the deal of a lifetime.
Take our quiz and find out what kind of Black Friday shopper you are.
35% DISCOUNT – From R1524 p/night

The Atrium 30
Durban, KwaZulu-Natal